KNOWLEDGE and SKILL along with a VISION make PDC a leader in construction today.
The knowledge and skill that made PDC what it was when it was created over 25 years ago is alive and thriving. Current owners Ron Perry and Nick Shaink continue to develop and expand the business, growing the legacy as the leading commercial drywall contractor in New England. Ambitious and driven, the duo has begun to spread across the United States creating a larger footprint for the company along with more jobs for tradesman in many areas around the United States. Affiliated with the carpenters and laborers union since 1997, PDC is pre-qualified to work in the New England region and beyond.
With the capacity for premium bonding ability, PDC is able to accommodate virtually any size project. Leading the industry in innovation, keeping ahead of trends and technologies on all our projects and creating carefree situations for our customers is our priority! Customers appreciate that we offer multiple services under one roof, providing single source responsibility and added value.
At PDC we strive to provide top notch service through the education of all of our employees adding the newest of technology to our arsenal as we see fit. Whether it be safety training, technology training, or LEED training we pride ourselves on continually staying on top of the curve and being cutting edge. Our team is continually looking for the newest industry innovations that keep us moving forward in all aspects of our business.
We pride ourselves on the fact that we've been named to the Ceilings and Walls Magazine Top 50 Contractors for the last several years.
To provide in our subcontracting markets: The best quality and professional service to our customers in the local industry The best employment opportunities for those who meet the challenge of our organization The profit margins necessary to maintain a safe and successful organization
what our customers are saying
We have worked with Professional Drywall for over twenty years. No matter the size or complexity of the job, they always deliver quality workmanship, within our schedule. From top to bottom, the staff has a customer friendly, team oriented approach. The bottom line is that having Pro Drywall involved in your project provides peace of mind.
I deal with many vendors every day and I have to applaud Professional Drywall for their customer service and quick responses. Mike Izzo, does a wonderful job communicating with my team. It is my pleasure to work with the Professional Drywall team and I am thankful for the support, information, laughs, and everything the team assists me with each time I contact them! I know that when I need something in a hurry, the Professional Drywall team has always come through for me! Thank You.
Nick/Mark, We received our TCO from the City of Pittsfield yesterday. I wanted to send a personal note to PDC and your crew. You were always there when we needed you and we very much appreciate the help you gave us in achieving this important milestone. On behalf of Gilbane and the entire Project Team, we thank you for another job well done.
I have had the good fortune of working with Professional Drywall Inc. for over 20 years. As a past president of the Construction Industry Association of W. Mass I saw first-hand the integrity and dedication to their trade. As a General Contractor we can always count on Professional Drywall Inc. to give a comprehensive and reliable quote for their services. PDC can do any size projects and have all the tradesmen they need at their disposal. If you need to guarantee that a job will be done on time and with quality personnel, then I highly recommend PDC as a contractor you can trust.
PDC Incorporated Headquarters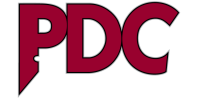 189 Brookdale Drive
Springfield, MA 01104
Our Branch Office:
91 North Main Street
South Norwalk, CT 06854