At PDC we truly believe that we can make a difference and that our success should be shared to help those in need around our community. We choose to donate in many ways including monetary donations throughout the year to various charities. Understanding that giving isn't always about a monetary donation, we have also volunteered countless hours and numerous materials for projects in the surrounding areas. One of our larger events, the annual PDC Golf Tournament raises money for a cause of the owners choosing. We're grateful for our success over the years and appreciate the people who have contributed to it. PDC is proud to have contributed to the following organizations:
ALS Association
American Red Cross
Annual Catholic Appeal
Baypath University
Baystate Health – Rays of Hope
Baystate Children's Hospital
Belchertown Educational Foundation Music Program
Belchertown Winter Night Light
Bethany Assembly of God
Brightside For Families
Catholic Relief Services
Community Involved in Sustaining Agriculture
Consigli Foundation
Doctors Without Borders
Heifer International
Jimmy Fund
Junior Achievement
The Kestral Trust
Majestic Theatre
Mercy Medical Center
No Kid Hungry Massachusetts Foundation
Parish Cupboard
The Polish Center of Discovery & Learning
Rotary Club of West Springfield
Rotary Foundation
Rotary Foundation of West Springfield
Salvation Army
St. Thomas the Apostle School Fund
Springfield Boys & Girls Club
Springfield Rescue Mission
Trustees of the Reservations
UMASS Athletic Development
UMASS Court Club
UMASS Fine Arts Center
UMASS Football Program
WFCR/NEPR 88.5 FM
WGBY/Channel 57
West Springfield Boys & Girls Club
West Springfield Lady Wildcats
West Springfield Public Library
West Springfield Teen Center
what our customers are saying
We have worked with Professional Drywall for over twenty years. No matter the size or complexity of the job, they always deliver quality workmanship, within our schedule. From top to bottom, the staff has a customer friendly, team oriented approach. The bottom line is that having Pro Drywall involved in your project provides peace of mind.
I deal with many vendors every day and I have to applaud Professional Drywall for their customer service and quick responses. Mike Izzo, does a wonderful job communicating with my team. It is my pleasure to work with the Professional Drywall team and I am thankful for the support, information, laughs, and everything the team assists me with each time I contact them! I know that when I need something in a hurry, the Professional Drywall team has always come through for me! Thank You.
Nick/Mark, We received our TCO from the City of Pittsfield yesterday. I wanted to send a personal note to PDC and your crew. You were always there when we needed you and we very much appreciate the help you gave us in achieving this important milestone. On behalf of Gilbane and the entire Project Team, we thank you for another job well done.
I have had the good fortune of working with Professional Drywall Inc. for over 20 years. As a past president of the Construction Industry Association of W. Mass I saw first-hand the integrity and dedication to their trade. As a General Contractor we can always count on Professional Drywall Inc. to give a comprehensive and reliable quote for their services. PDC can do any size projects and have all the tradesmen they need at their disposal. If you need to guarantee that a job will be done on time and with quality personnel, then I highly recommend PDC as a contractor you can trust.
PDC Incorporated Headquarters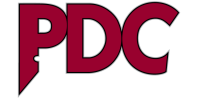 189 Brookdale Drive
Springfield, MA 01104
Our Branch Office:
91 North Main Street
South Norwalk, CT 06854