Retail buildings are where people work, shop, dine and spend time with family and friends. Our team works to design and build fun and functional environments, knowing these spaces serve an important purpose in their community's economy. We have created innovative, upscale, expansive department stores and shopping centers like the SoNo Collection and Bloomingdale's in Norwalk, Connecticut. Within these facilities, our Origami drywall finishing allows for the aesthetic beauty of complex designs while keeping structural integrity at the forefront.
With offices in Massachusetts, New York and Connecticut, we have helped to construct various facilities at institutions of higher learning throughout the region. From dormitories and student unions to training centers and research facilities, we assist in the creation of unique spaces to complement campus life. Our high-quality drywall construction contributes to a visually pleasing and comfortable environment, promoting productivity and academic success.
At PDC, we know the projects we bring to life for our clients are more than just buildings. In the education field, these facilities are where the bright minds of tomorrow are spending their K–12 years. For our part, we have spent decades learning new techniques and trends, knowing the amazing effort students and educators put forth within the walls of our completed projects. From classrooms to cafeterias and auditoriums, our team is up to the challenge.
In the hospitality industry, you have to dress to impress. Since drywall serves as the primary interior surface in most hospitality establishments, our flawless walls and ceilings make a positive impression on guests, contributing to a sense of luxury, comfort and cleanliness. Our team incorporates cutting-edge techniques like the revolutionary Origami drywall system to create flawless, functional and flexible surfaces. Additionally, our top-of-the-line sound insulation techniques enhance privacy and contribute to a peaceful atmosphere, enabling guests to relax and enjoy their stay undisturbed.
In the health care industry, the areas we create are more than just buildings. They're places where doctors, nurses and other medical professionals dedicate their time to making people better. Mindful of this critical work, we put our hearts and souls into ours. Since 2013, we have constructed more than 1.1 million square feet of health care space in our region, including projects at Baystate Medical Center, Hartford Hospital, Mercy Medical Center and more.
PDC Incorporated Headquarters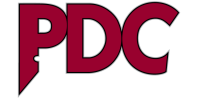 189 Brookdale Drive
Springfield, MA 01104
Our Branch Office:
91 North Main Street
South Norwalk, CT 06854