Over the last 15 years, our team has had the privilege to work on several state-of-the-art projects at the University of Connecticut in Storrs. We just wrapped up our work at their brand-new hockey arena, so we wanted to take a walk down memory lane and revisit some of the other projects on campus that we're proud to have helped create.
Student Recreation Center
Since August 2019, students at UConn have had a new place to exercise and meet with friends at the Student Recreation Center, located near the school of business. The gym includes exercise equipment, two pools, an indoor running track and more.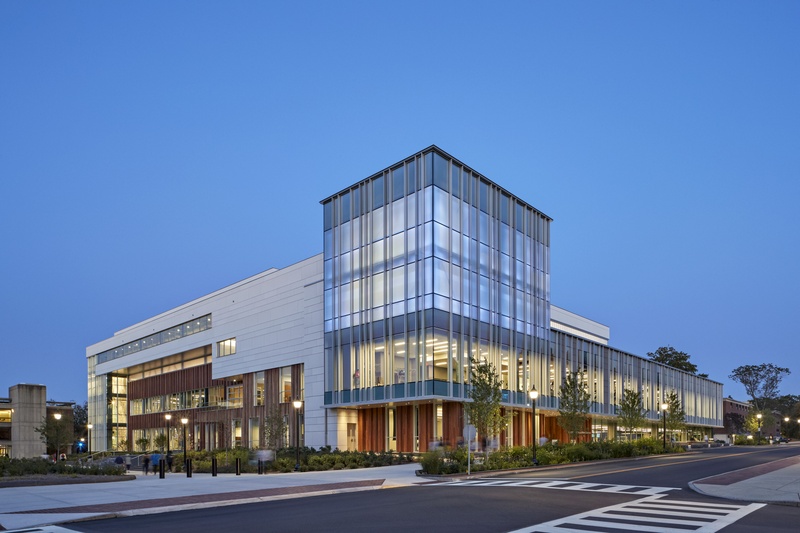 Our work for this three-story, 191,000-square-foot center, included all drywall and exterior framing, as well as all interior framing and in-wall blocking. Furthermore, we completed all drywall installation and expansion joints; framed all mirrors; and installed all toilet accessories, column covers, corner guards, overhead coiling doors, doors, frames and hardware.
The recreation center is LEED Gold certified, which means it meets important environmental sustainability, health and safety criteria.
Peter J. Werth Residence Tower
Not far from the student recreation center is the Peter J. Werth Residence Tower, which we also helped build. Located near Ellsworth Dormitory and Nathan Hale Hall, this building, which opened in 2016, has eight floors and sits atop a hill, giving breathtaking views of the campus.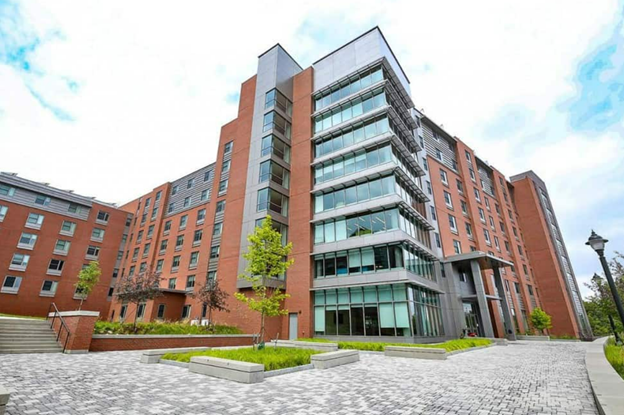 In addition to completing the interior and exterior framing and wood blocking on this project, our team installed hollow metal frames and wood doors throughout the building. We completed fire-stopping and soundproofing, as well as fiberglass insulation. Our drywall package included abuse-resistant wall boards in corridors and public areas.
Innovation Partnership Building at UConn Tech Park
On the outskirts of campus lies the Innovation Partnership Building at UConn Tech Park, which opened in 2018 and reinforces UConn's commitments as a land-grant university by being a center of academic-industry-government partnerships. This three-floor, 113,700-square-foot building includes cutting-edge equipment for research and development projects.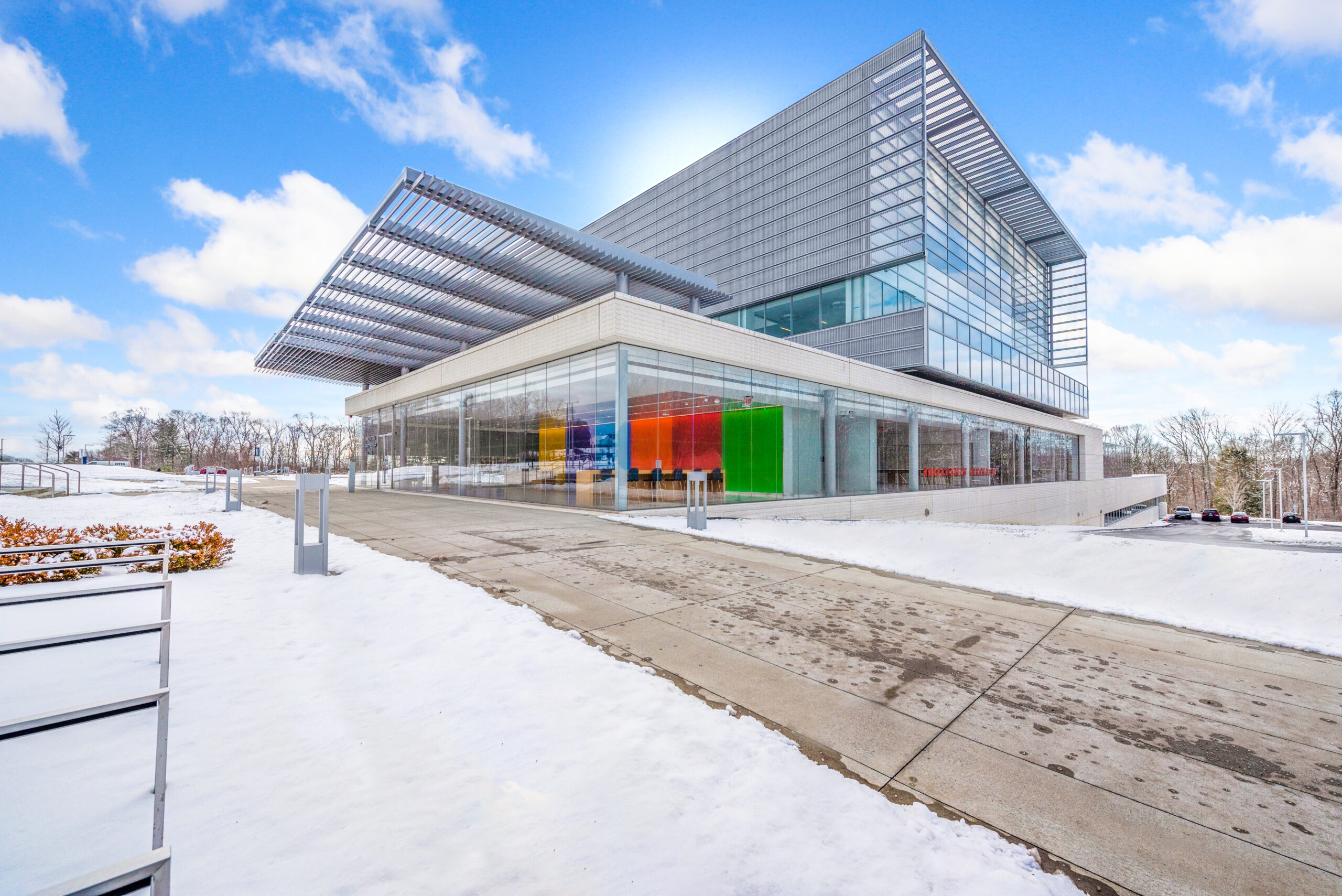 Our team took this job from structural steel to finish, completing all drywall and finishing. We also installed roof blocking, hollow metal doors and frames, as well as all building installations, metal wall panels, flexible flashing and joint sealants. By the end of the project, we had worked on the interior, exterior and all the building's walls.
Toscano Family Ice Forum
Most recently, we worked on the new Toscano Family Ice Forum, the 2,600-seat home of the UConn Huskies ice hockey team that just opened in January. We provided labor and material to facilitate exterior framing, sheathing, interior framing, insulation, blocking, taping, finishing, wall protection, doors, hardware and drywall installation for this building.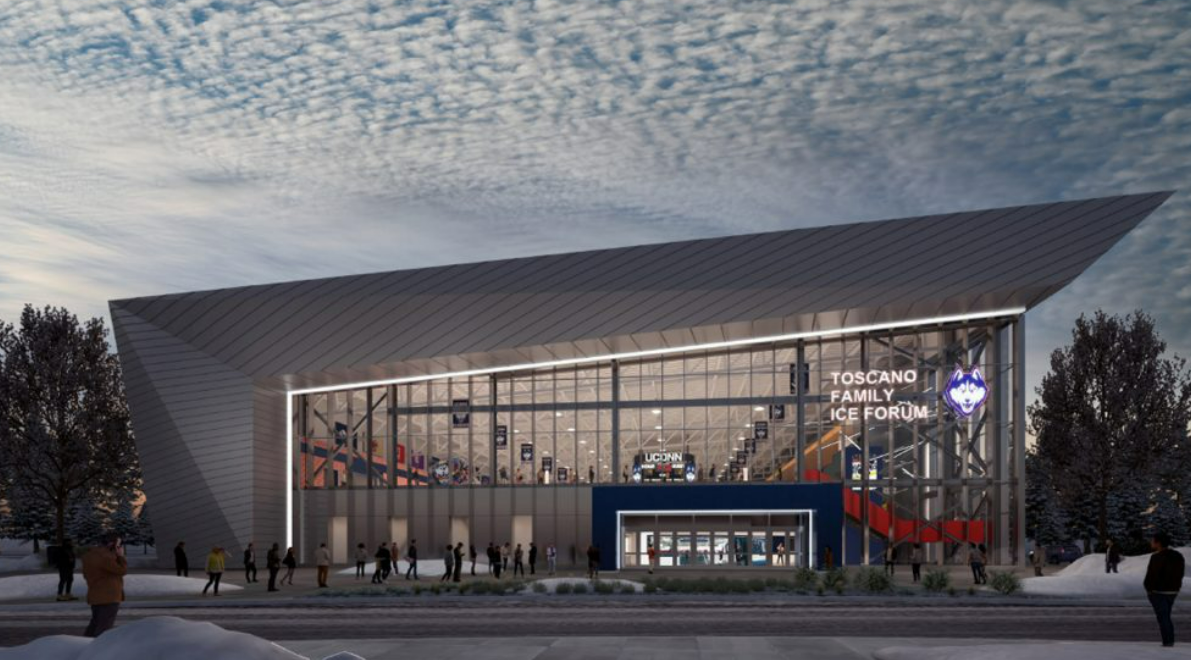 We'll Bring Your Project to Life
Our work at UConn shows that we have the knowledge and skills to help bring any project to life. Reach out to us today and let's get started on your next construction project.